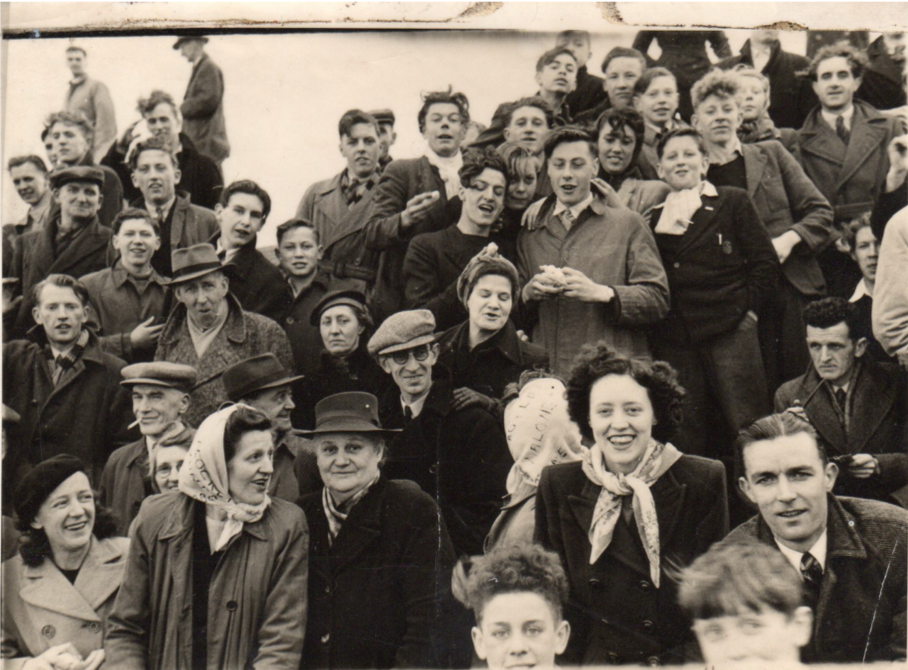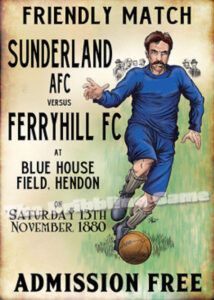 Ferryhill Athletic Football Club were an English association football club which participated in the Northern League from 1923–1997 and also in the Wearside League from 1998–2006. They were Northern League Champions in 1937-38, 1947-48 and 1957-58.
Ferryhill were Sunderland AFC's first opponents in a competitive game, played in 1880 at Blue House Field, Hendon. Ferryhill won 1-0.

http://ryehillfootball.co.uk/stories/sunderlands-first-football-match/
Ferryhill Athletic formed
Formed in 1921, from a breakaway group from Dean Bank Villa FC. They played at the Darlington Road ground from 1923, next to The Great North Road (now the A167). The ground was leased from a local farmer, Mr. Foster on a 999 year lease, on the understanding it be used for sporting and recreational activities.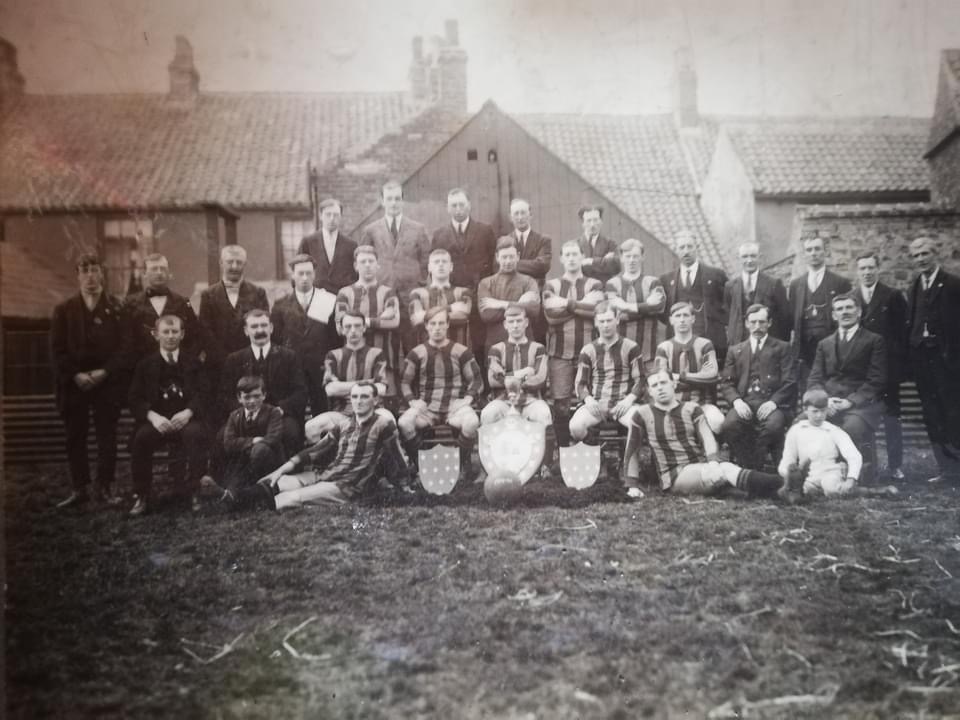 Ferryhill joined the Palatine League, beating Spennymoor United 5-1 in their first league game. They then won the league and the Durham Amateur Cup, beating Lambton Star in the final.
They were elected and joined the Northern League in 1923-24, finishing second just one point behind Tow Law. They won the Durham Challenge Cup in that season, beating Cockfield 1-0.
Ferryhill and their FA Cup Record
They reached the FA Cup First Round Proper on two occasions, losing 6–1 to Oldham Athletic in the 1935–36 season, and 3–0 to Workington in the 1953–54 season.
Ferryhill Athletic still hold the post war record for the biggest victory in the FA Cup, beating Skinningrove Works 18-0 in the 1954 competition.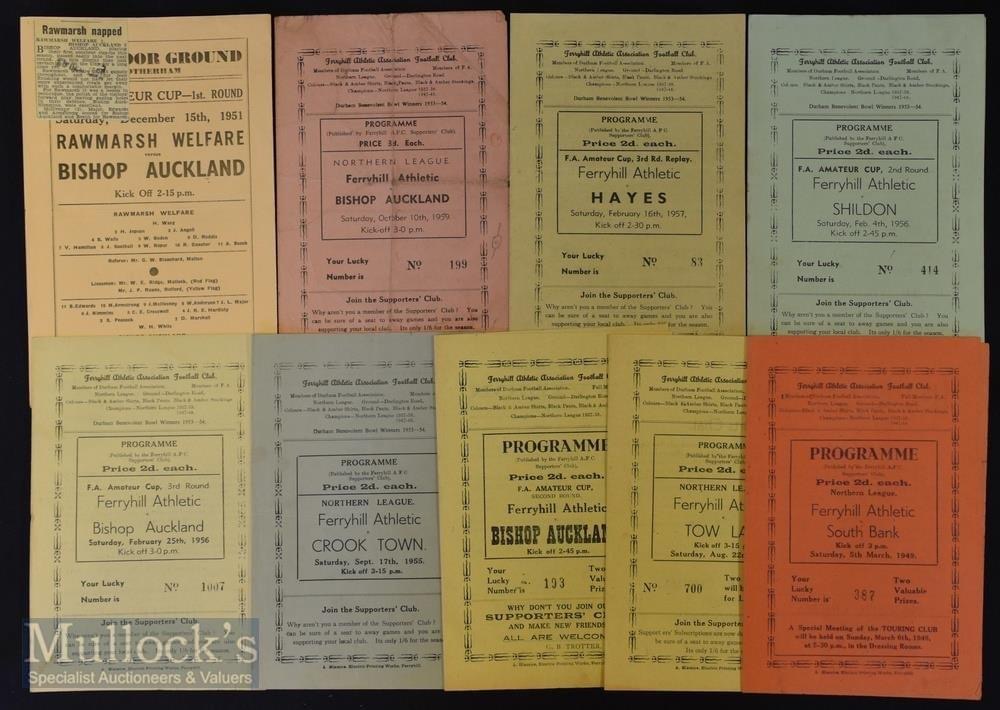 Where are they now?
In the 90s, the club were relegated to Division 2 of the Northern League, then played in the Wearside League before eventually folding completely. In 2021, The club and it's name were resurrected and they have ambitions to return to the Northern League.
Ferryhill Athletic are currently playing in the Wearside League Division 2. They had been playing as Durham FC, but changed the name back to Ferryhill Athletic.