By Rachel Connor-Hill for The Northern Echo
The name and colours of a historic County Durham football team which holds the record for the biggest post war FA Cup victory are back in action for the first time since the 1990s.
The team, which played Wheatley Hill on Saturday in their first match using the old club's name and colours, had been playing as Durham Football Club in the Wearside second division.
Coach Paul Gillham, who is working alongside Jonathan Kelly and Lee Jewett, said: "We're Ferryhill lads so it means a lot to us".
"This is a footballing village. We had a Northern League club for 60 or 70 years. The history of this club is amazing".
"It was disappointing for the whole village when it folded. We need a club with a senior side on a Saturday that people can get behind."
The team had been struggling to find a venue to play in Durham and with a lot of the players from the Ferryhill area, it was decided to relocate to Dean Bank Recreation Ground and resurrect the old club.
They are back playing in the Ferryhill colours of amber and black, though on Saturday, the Wheatley Hill side turned up in black and yellow, resulting in the home side switching shirts mid-match.
The original club formed in 1921 and the current team switched its name at the end of last year – in what would have been its centenary year.
And they are hoping to return to the Northern League before long.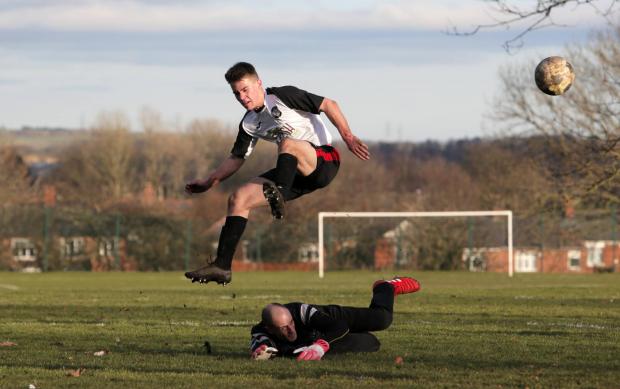 Fraser Reynolds, club secretary, said: "We plan to develop the club to get back to that standard. We've got the ambition to become a Northern League team again.
"It's a new club and we're starting at a low level. It will take a few years to get where we want to be. It's a very young side with a couple of experienced players."
"We haven't got the facilities at the minute to get to the Northern League but that's the long term aim."