Darlington Road – Ferryhill's home ground since 1923-24
Ferryhill Athletic played at Darlington Road ground from 1923-24. The ground itself was leased from a local farmer, Mr. Foster on a 999 year lease, on the understanding it be used for sporting and recreational activities.
The ground was actually acquired in 1921 and the Ltd Company was formed the same year.
Ferryhill left Darlington Road in 1994 due to financial difficulties and were forced into a ground share with Brandon United. This lasted until the end of the 1996-97 season when they were ejected from the Northern League.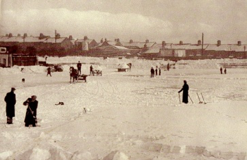 The ground at Darlington Road was very open on all sides, meaning it was always susceptible to bad weather. It was always windy (as I remember it) and if the wind was in the West or South there was nothing to protect the players and spectators from nature.In the photograph below is a scene from the famous snowy winter of 1962-63.
View from the floodlights
Here's an unusual view of the Ferryhill's Darlington Road ground taken from high up on the SW floodlight pylon during a game. The floodlights were first used during the 1968-69 season.
All these photos are by courtesy of Geoff Wall.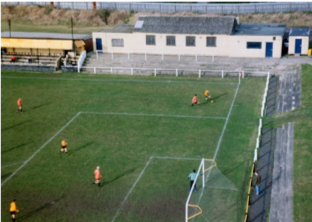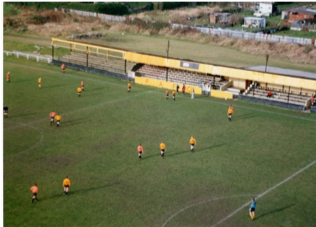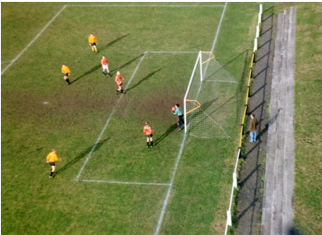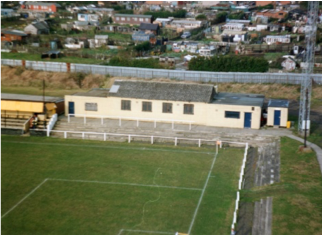 The Old Tea Hut

The old tea hut which was demolished to make way for the new Clubhouse, which was opened in 1972, built by the committee . The frame came from Dean and Chapter Colliery. The bricks were paid for by the people of Ferryhill, who donated 50p a brick.
The Main Stand 
Picture by Paul Groundtastic on Twitter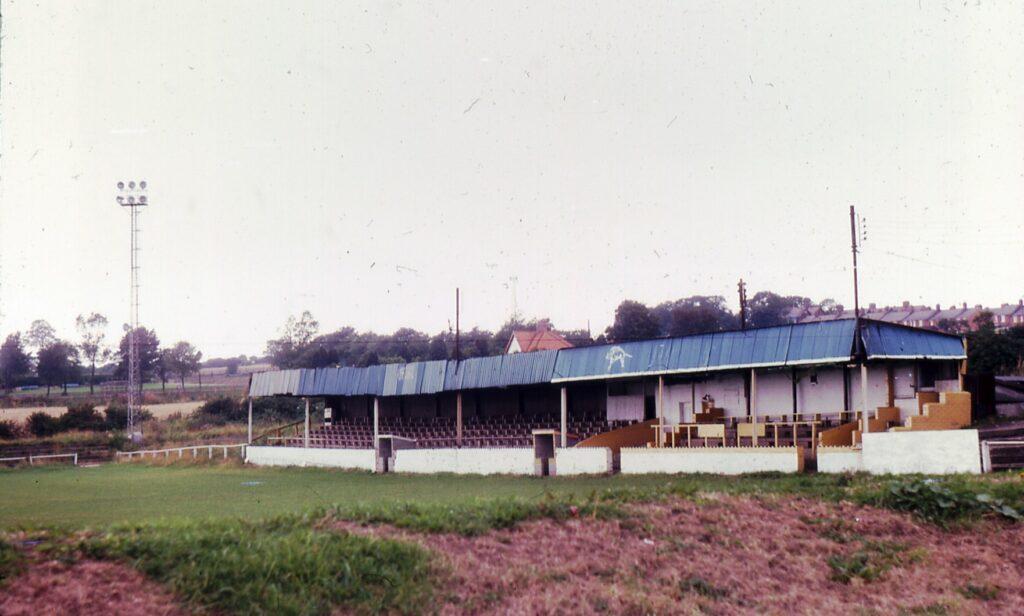 The Turnstiles
Picture by Paul Groundtastic on Twitter